Welcome to the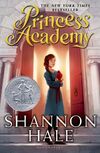 Princess Academy, the first installment of the series of the same name, centers on the girls of Mount Eskel and their adventures in the royal princess academy and is narrated by Miri Larensdaughter.
High on the slopes of rocky Mount Eskel, Miri's family pounds a living from the stone of the mountain itself. But Miri's life will change forever when word comes that her small village is the home of the future princess. All eligible girls must attend a makeshift academy to prepare for royal life. At the school, Miri finds herself confronting bitter competition among the girls and her own conflicted desires to be chosen.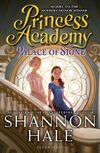 The second book of the Princess Academy series, Princess Academy: Palace of Stone follows Miri in her first time away from Mount Eskel.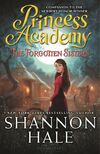 The Forgotten Sisters is the third and final book of the Princess Academy trilogy, published in 2015. It focuses on Miri's struggles as a tutor to the king's cousins, who live in the swamp lands.
After a year at the palace, Miri and her friends are ready to return home. But when the king orders Miri to start her own princess academy in a faraway swamp for three royal cousins, she is utterly dismayed. And Miri's new students are not what she expected. Astrid, Felissa, and Sus are more interested in hunting, fishing, and wrestling than learning about etiquette and history, and they know nothing about their royal ancestry.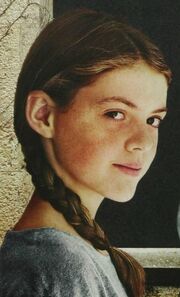 Miri Larendaughter is Marda's younger sister, Laren's youngest daughter, and a close friend of Britta, Esa, Frid, Gerti, Steffan, and the sisters Astrid, Felissa, and Sus.
Miri is named after a small mountain flower, the miri flower which children make wishes on. As a child, her father forbade her from setting foot in the quarry where the villagers work daily because that is where her mother died. As a result, she felt unwanted and assumes her small stature prevents her from being useful to her community.
When the chief delegate of Danland announces that Mount Eskel would be the home of the future princess, Miri is chosen, along with other eligible girls, to attend the princess academy. At the academy, she discovers a passion for reading and manages to stand out among her peers due to her intelligence, critical thinking and leadership skills, and willingness to help her classmates despite bitter competition. Her exam scores eventually earn her the title of academy princess. In the end, she returns to her home with dreams of starting a village school.
Which Book in the Princess Academy Series Is Your Favorite?